I read a wide range of books.  Chick and teen lit are my main stays closely followed by historical fiction and romance.  I also like general fiction and have just recently started reading mysteries.  In non-fiction I enjoy memoirs and spiritual subjects (ie: The Road Less Traveled and The Power of Now).
My cat, Mrs. B, is usually cuddled with me when I'm reading so I thought I'd name my rating system after her.  Ratings are typically based on my personal feelings toward a book.
Shrimp Coma Mrs. B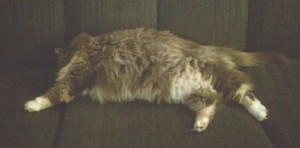 Like Mrs. B's love of shrimp, books with this rating are books that I will love forever and will probably reread for years to come.  They are well written with well developed characters, story lines and ideas that touch me deeply and I usually can't put them down.
Relaxed Mrs. B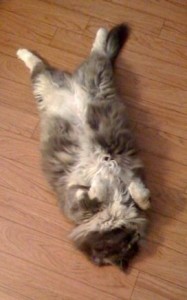 This is how Mrs. B lays around before she enters shrimp coma stage.  Books with this rating are almost as good as a shrimp coma, as they are well written and touch me deeply but I probably won't reread them for years to come.
Classic Mrs. B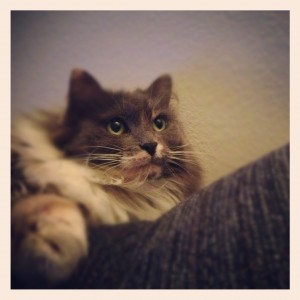 Good solid reads that I enjoy but not so much that I can't put it down.
Cautious Mrs. B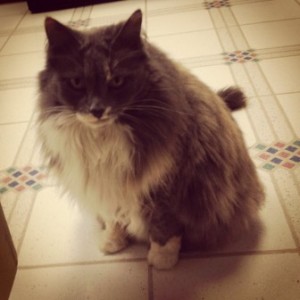 Mrs. B is not royally pissed off at me here but she could turn in a minute.  Books with this rating make me go "meh."  They may be well written but not my cup of tea.
Behind the Couch Mrs. B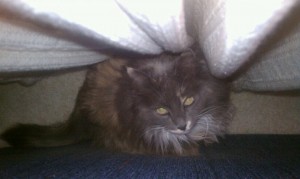 When Mrs. B hides behind the couch she wants nothing to do with me.  Books this low are horrible and I wouldn't recommend them to anyone.  In fact there's a good chance I didn't finish it.